All KickStarter units are shipped out and pre-oder update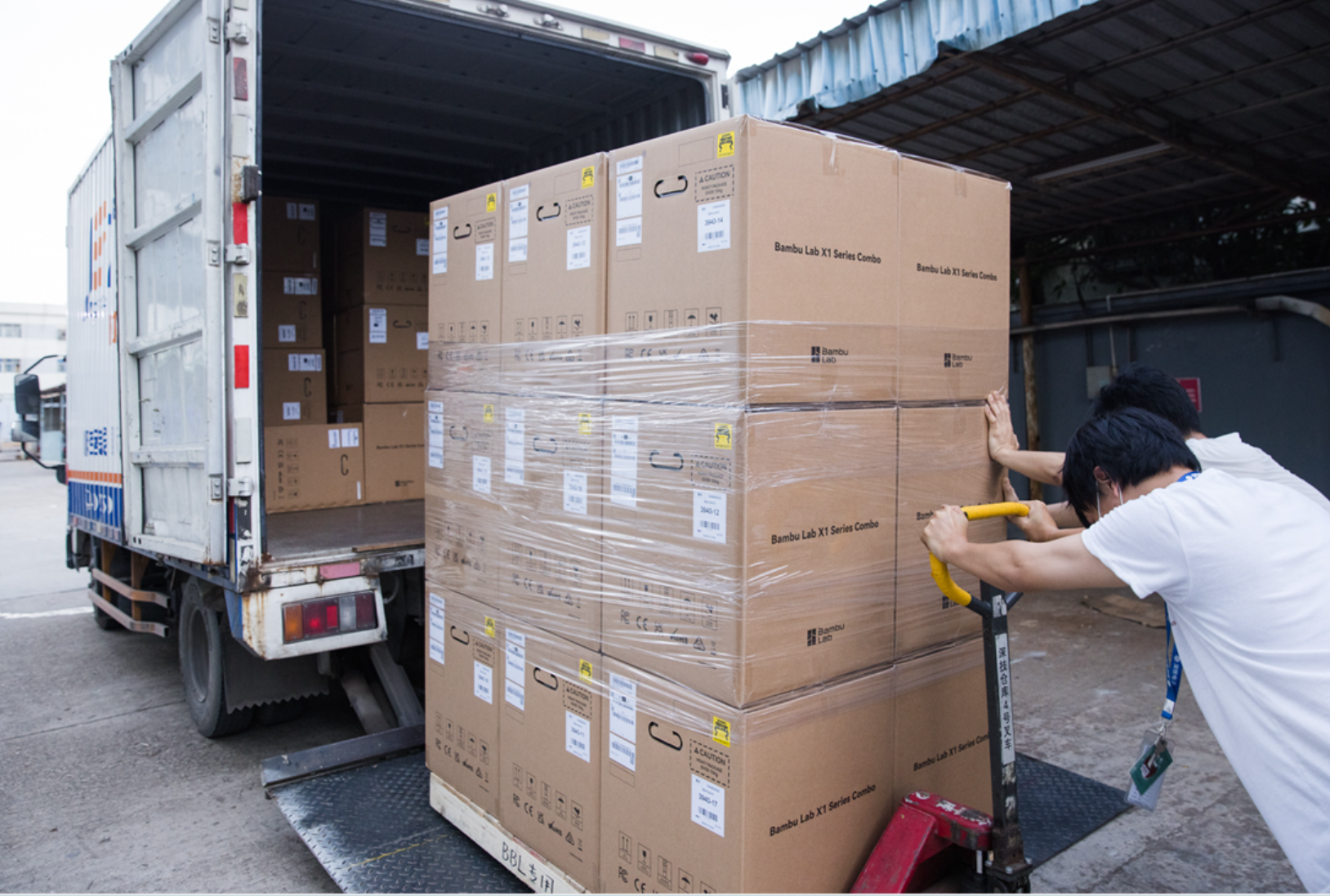 All the KS units have already left the factory
We are pleased that more and more users have received printers.  With that in mind, we would like to update everyone on the overall manufacturing and shipping status. As of August 23, 5600+ units, that is to say, 100% of the KS backed units, have left the factory floor. About 25% of the units were shipped out from the local warehouses to customers, and about 75% of units are on the way to the local warehouses. Customers in every continent should now start to receive their printers as each of our local warehouses has at least received a batch of printers. We fulfilled our commitment to complete producing all Kickstarter units by the end of August.

Thank you again for your support and patience, but we also need to say that the logistics conditions vary by country and region, so delivery dates will vary in different warehouses. We will send them out for you ASAP when the units arrive in local warehouses, and you will get a tracking number as soon as your printer ships from your local warehouse.
Pre-order of All X1 series printers will open soon
As the production of Kickstarter units has already been completed and our global pre-order of X1 Carbon Combo has been online for customers for the past 2 weeks,  we are excited to announce that the pre-order of All Bambu Lab X1 Series Printers is coming! The X1 Carbon and X1 pre-orders will open in the Global/EU/UK/US/AU/CA  Bambu Lab store soon.
| | | | | | | |
| --- | --- | --- | --- | --- | --- | --- |
| Model | US (USD) | CA (CAD) | AU(AUD) | EU(EUR) | UK(GBP) | CN(CNY) |
| X1-Carbon Combo | 1449 | 1759 | 1959 | 1369 | 1439 | 9499 |
| X1-Carbon | 1199 | 1459 | 1629 | 1129 | 1179 | 7899 |
| X1 | 999 | 1219 | 1359 | 939 | 979 | 6599 |
Pre-order rules and policies will be the same as the one for X1-Carbon Combo. Visit the product detail page of X1 and X1-Carbon to learn more.
Next, we will watch closely the completion of the full delivery process, doing our best to ensure your satisfaction upon receiving your printer. We will also start producing pre-ordered units. We are thrilled to see that there are already thousands of them, again showing us your tremendous support. We'll keep you informed on the status of these orders. Thank you again, and see you soon!
Bambu Lab Team
2022/08/24