The team behind Bambu Lab X1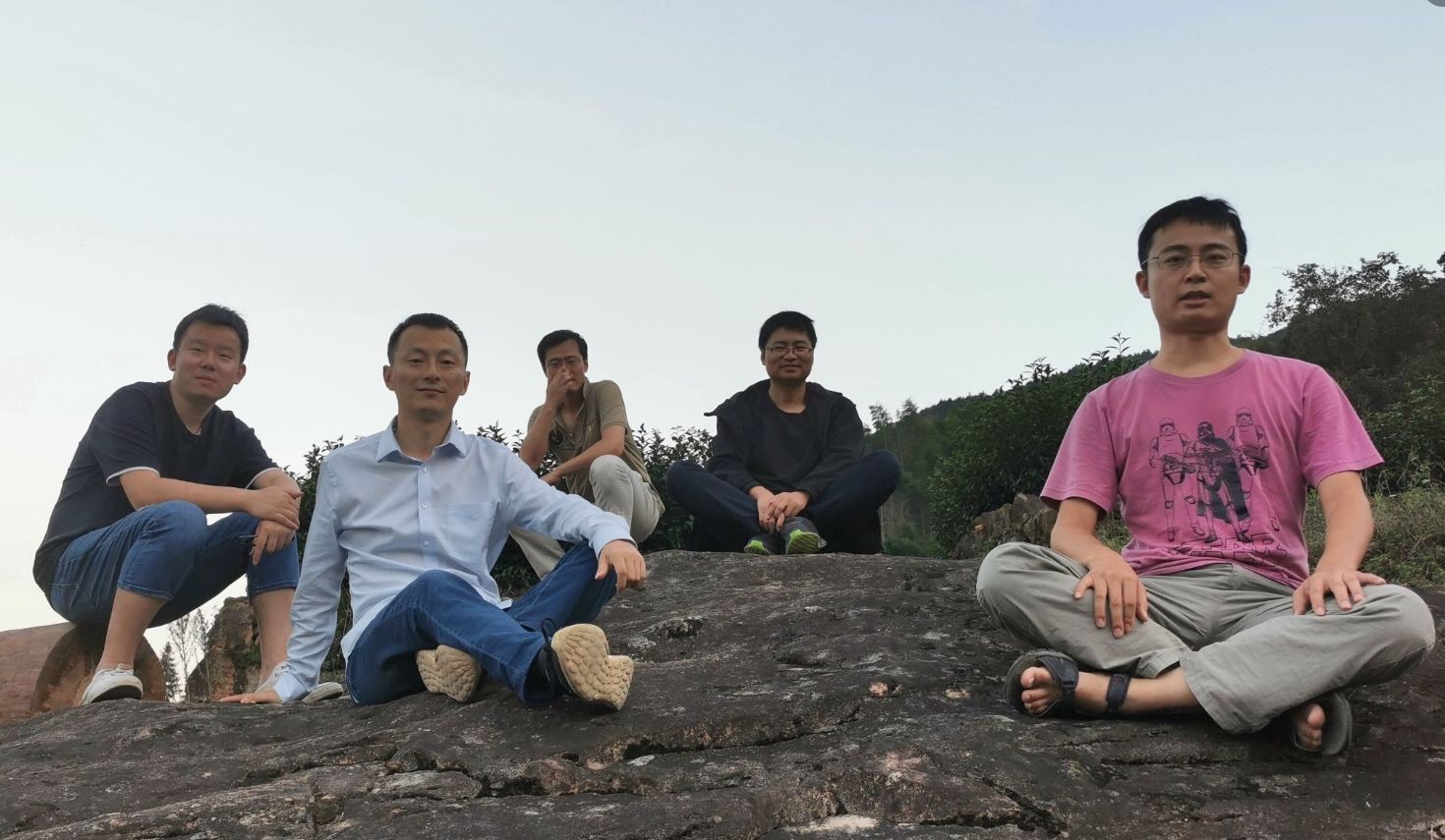 This is the picture of the first five crews of the gang. It was taken during our first retreat, when five of us had a 3 day long intensive technical discussion and laid down the architecture of Bambu Lab X1, including the Lidar, CoreXY structure, multi-material approach, and embedded software schematics. Now we have a team of more than 150 people located in Shenzhen, Shanghai, and Austin US. Out of the 150 team members, 120 belong to the R&D team. After almost two years of development, we are ready to contribute to the 3D printing industry through continuous innovation and the ability of mass production.
Here is a brief introduction to this gang:
Dr. Tao, Ye CEO
Dr. Tao was the product manager of the groundbreaking Mavic Pro and then the head of DJI consumer drone department. Besides the managing role, he is an excellent engineer of both aerodynamics and motor design, and above all, a Maker that loves model aircraft. He received his PhD degree in fluid dynamics in Germany, during which won the Outstanding Student Presentation Award of American Geophysical Union.
Dr. Gao, Xiufeng CTO
Dr. Gao was the head of the System Engineering Department of DJI. Before joining DJI, he had 6 years of experience in the semiconductor industry. He is specialized in embedded software systems and artificial intelligence. Dr. Gao received his PhD in automation in 2008.
Liu, Huaiyu COO
Previously the product manager of DJI goggles, digital FPV systems,s and FPV drones. Before joining DJI, he worked at Marvell semiconductor as a software manager to provide turnkey software solutions for all kinds of Google/Android TV products.
Chen, Zihan Chief Engineer
Chen Zihan was in charge of the DJI gimbal department and it was his algorithm that makes brushless gimbal feasible for massive production for the first time worldwide. He is a genius in motion control and active stabilization and no wonder he is the designer of the Active Vibration Compensation system.
Wu, Wei Senior Engineer
Wu Wei was a senior engineer of DJI. He participated in the software system design of Mavic Air 2 and the system design of DJI FPV remote controllers. Currently, he is contributing to the algorithm and software development of Micro Lidar.